Leave

Leave Requests

To submit a request for approval > Select Leave Type from Drop Down > Select First Day > Select Last Day > Review the request > Submit.
An email is generated to your employer or a leave approver with the details of your leave request.

Leave Summary

A summary of leave requests current and past with their status.


Leave Calendar

Your approved leave in a calendar view and depending on the settings selected by your employer, you may be able to see the dates of the approved leave of the people in your team. Filter or Jump to the Month to view and Filter by your Team Member.


Projected Leave

Depending on the settings selected by your employer, you may also be able to calculate leave balances to a future date when planning leave. Enter Average weekly hours > enter future paid to date of the leave > calculate. This is an estimate only and does not submit a leave request.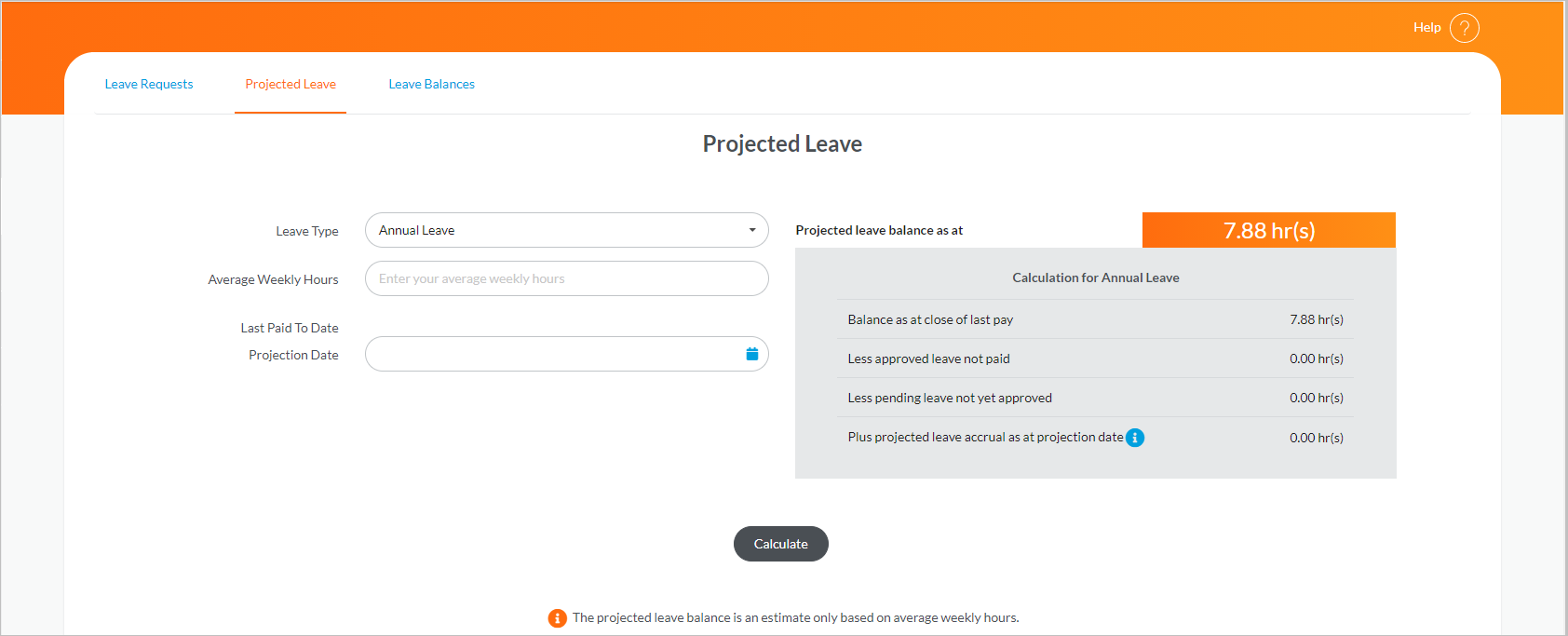 Leave Balances

Depending on the settings selected by your employer, review leave balances as at the last pay.


Tax Summary

Personal Tax Summary

Current Tax Year Information > Print or Download Options


Personal Tax Summary History

Current and Previous Tax Year Information > Select the year > View, Print or Download


Make Donations

iPayroll Giving


Donate via iPayroll Giving (any Registered Charity that uses iPayroll to pay their employees can be listed here. Your donation goes to the charity and you receive the tax credit back in your pay so you will not need a receipt for tax purposes).
Select the charity from the drop down > enter amount of donation > Options for frequency and contact > review the donation details > Submit > Check your next payslip.

My Account

Edit Your Information

Details - Edit your Address and Phone Number or select Contact My Employer to request them to change this information.
Notification - Select Email me when I've been paid to receive an email (no payment details are contained in this email)
Change Password - Enter your current password > the new password you want and confirm your new password (with the complexity rules) > Continue
Two Factor Authentication - You can choose to enable a secondary security setting that requires an authentication app to access your information
Activity - Records when you have logged on and accessed your Employee Kiosk


Timelogs

Depending on the settings selected by your employer, you may use the kiosk to submit time entries for approval.